The Red Eagle Order knows definitely the most different combinations within its different grades. Not only having swords to show ones merit for war service, there are oak leafs, bows, swords on the ring, jubilee numbers, crowns, enamel ribbons and of course ribbons with different meanings. One of the rare combinations is found among the war merit combinations - the crown and swords. The crown was issued in 1892, so that only the last model could have been awarded with this addition as a symbol for outrageous merit. Looking at the 3rd class of the Red eagle order only the following awards are recorded:
Hermann von Wissmann

03.09.1894

Decoration in gold

Crown to the REO3 with Swords

Oberst Friedrich von Scholl

1895

Decoration in gold

Swords to the REO3 with Crown

Oberst Pavel

Cameroon 1902

Decoration in gold

Manfred von Richthofen

Hauptmann Franke

South West Africa 1904

Decoration in gold

Kapitän zur See Pohl

East Asia 1905

Decoration in gold

Oberst Müller

Cameroon 1905

Decoration in gold

Oberstleutnant von Estorff

South West Africa 1905

Decoration in gold

Rittmeister von Richthofen

World War I

Probably decoration in silver gilt

Georg Kronprinz v.Griechenland

1913

Decoration in gold

REO3 with Crown and Swords

Maercker, Oberstleutnant z.D.

16.11.18

Probably decoration in silver gilt

Crown and Swords to the REO3 with Bow
Due to the fact that there was no Iron Cross issued for the Colonial most Red Eagle Orders for war merit were awarded during this historical period. The I. World War on the other hand did bear the signature of the Iron Crosses and the Pour le Mérite's. Manfred von Richthofen did receive the high order of the Pour le Mérite in the end of WWI. After continuing his career, he was suggested for the oak leaf to the Pour le Mérite. Since however the oak leaf was given only for won battles, which he didn't achieved, he was "only" awarded with the Red Eagle Order with Crown and swords. This might help to understand, what value the so-called house orders did have during this period of time.

a real golden example made by Wagner
A silver gilt example with the
proper "W938" marking
Following the picture of a Red Eagle order 3rd class with crown and swords worn on the medal bar of the later Generalmajor Müller. Born on September 7, 1850, he served in the "Schutztruppe" in Deutsch-Süd-West Afrika (German-South-West Africa) in between 1895 – 1898 and became commander of the "Schutztruppe" in Cameroon in 1903, were he served until 1908.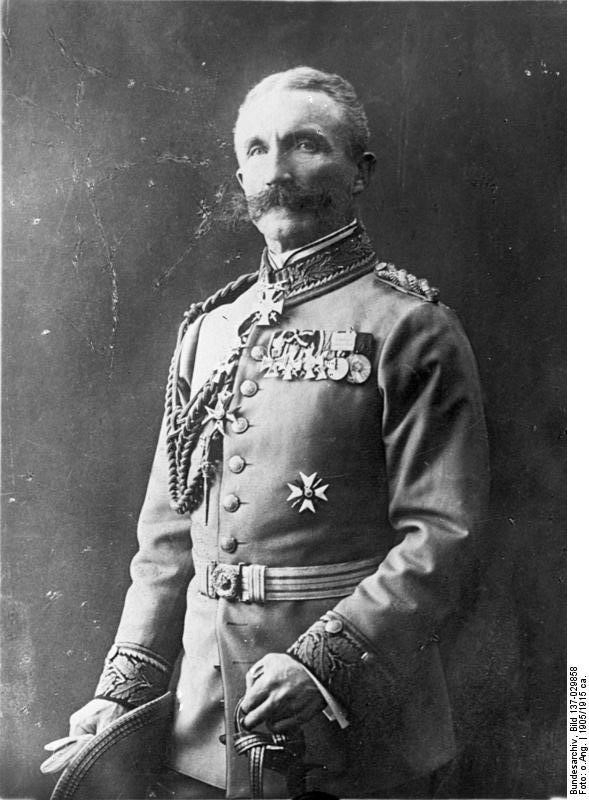 The following decoration is made from gold with silver gilt crown. This replacement piece shows the makers mark "G" for Godet in Berlin and stemmed from Generalmajor Müller.

Medal Bar of Generalmajor Franz Ludwig Wilhelm Müller followed below by his "Große Feldschnalle" ribbon bar

No surviving medal bar is known for the next three recipient of this extremely rare decoration, but there are at least a picture of them with the decoration in wear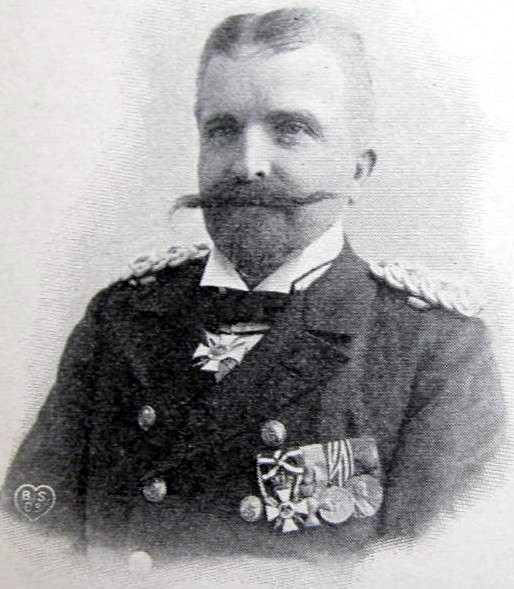 Kapitän z. See Pohl accompanied troupes in Asia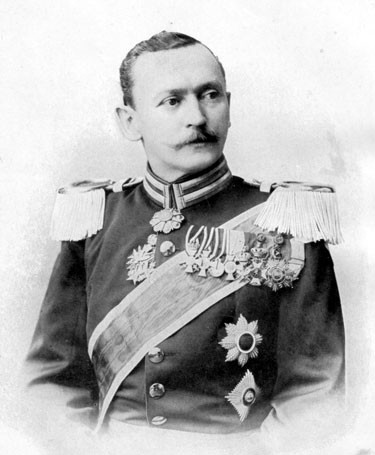 Hermann Wilhelm Leopold Ludwig Wissmann, after 1890 Hermann von Wissmann, was a German explorer and administrator in Africa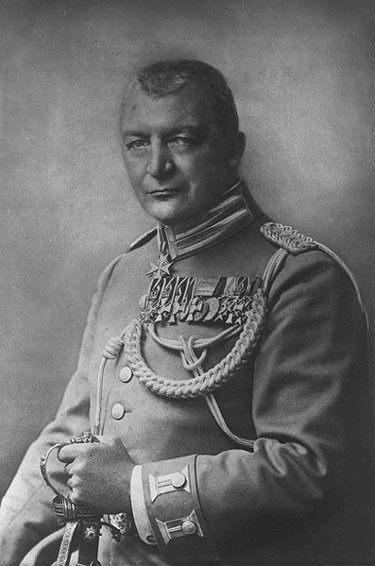 Erich Victor Carl August Franke was a German military officer and last commander of the Schutztruppe in German South West Africa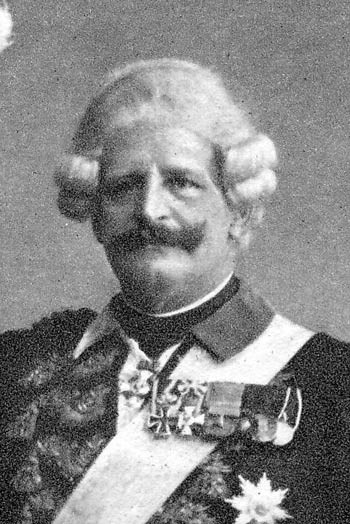 von Scholl, hier als Generalkapitän der Schloss und
Leibgarde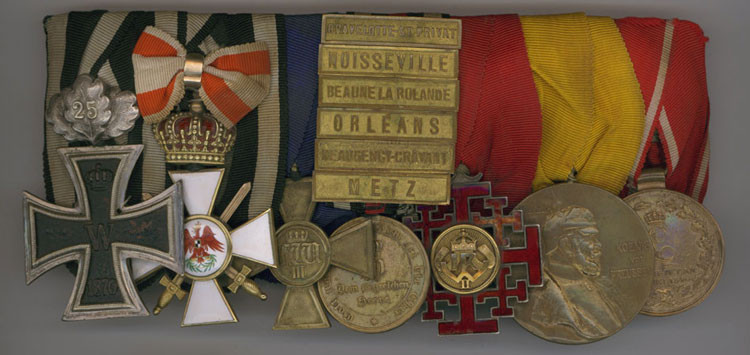 von Scholl's medal bar
© A. Schulze Ising, XII/00
=
center
>