Prince Carl Fredric of Prussia founded on November 03, 1859, a Prussian court hunting order, the so called "Der sehr edle Orden vom weißen Hirschen Sancti Huberti" (The Noble Order of the White Stag Sancti Huberti). This order was only given to a very small royal group and existed until the death of it founder in 1885.

As an absolute fan and supporter of the hunt in Prussia Kaiser Wilhelm II revitalized the royal order immediately after his enthronization on April 08, 1889. The orders statutes were updated and the order being awarded in four classes.

In memory to the Court Hunting Order and to celebrate the 50th jubilee of its foundation Kaiser Wilhelm II founded the Royal Court Hunting Badge on November 03, 1909. The badge was only awarded on the jubilee day to those being a member of the Order. The badge was financed from his majesties funds and produced in exactly 26 pieces by the court jeweler Sy & Wagner. There are 3 grades of this badge that share its basic design.

The first class was made of gilt silver leaving the deer head silver colored. The second class had a darkened silver wreath with the light silver stag head. The 3rd class as shown above was made from bronze. All badges have the green enameling surrounding the stag's head.
| | |
| --- | --- |
| | Here is the S&W manufacturers mark as combined with the silver content mark for badges of the first and second class. It also features the official half moon and crown mark for pieces made from silver. |
All together only 26 badges were awarded. This corresponded exactly with the number of existing members plus the protector of the order - Kaiser Wilhelm II. Two first class badges, 9 second and 17 third class badges were awarded. Sy & Wagner did only deliver the exact amount of badges. The badge itself could only be worn on the left breast pocket of the official uniform of the court's hunting society as shown below.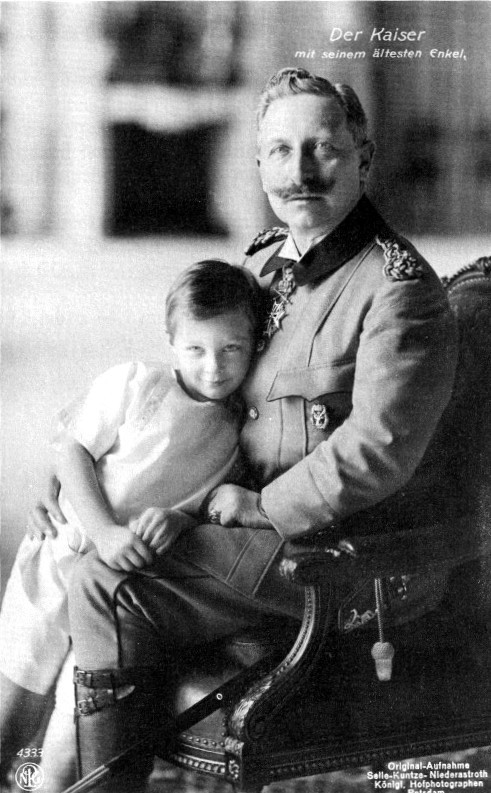 © A. Schulze Ising, V/04