The House Order of Ernestine does have several attachments for several award occasions. Besides the typical swords for war merit, the year date for home front war merit was a further variation that was scarcely awarded.
The idea was born already in the autumn of 1914 and put in place immediately. As visual sign for this particular kind of merit a year date was attached to the upper cross arm of a decoration. For awards made during later war years the year dates were attached to the upper and lower cross arms. The date could be awarded within all classes of the order as well as to the merit cross. Needless to say that this award was given out rather scarce and is therefore very had to find in all classes. The year date application itself is finely coined, detailed as shown in the picture below.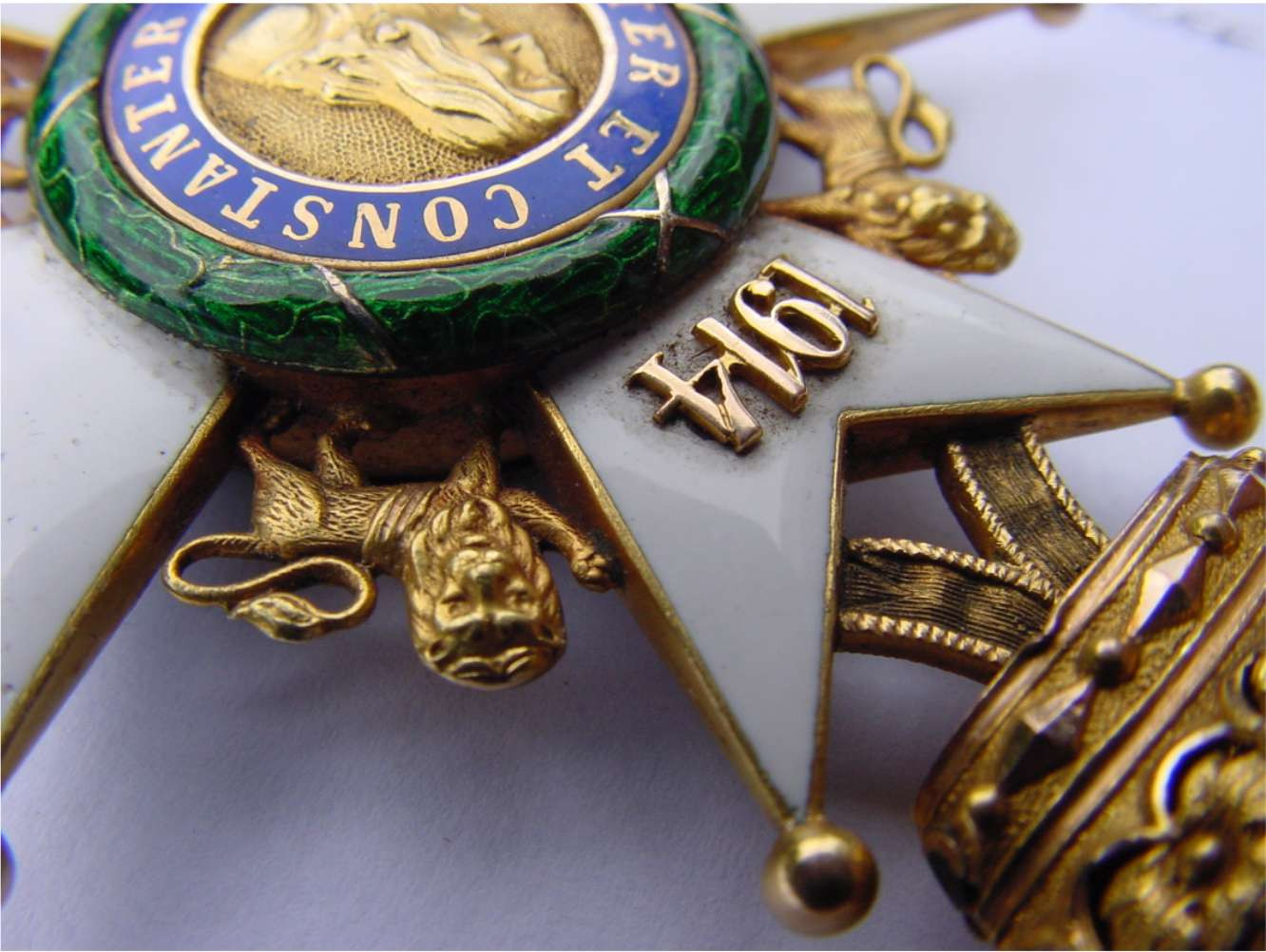 As the letters E, B and F that characterizes among other details the 1st model of this order, the year date is attached to the cross arm in the exact same way. Original pieces have little pipes integrated in the enamel through which the year date is stuck and fixed (see the round pipe opening behind the 4 in 1914).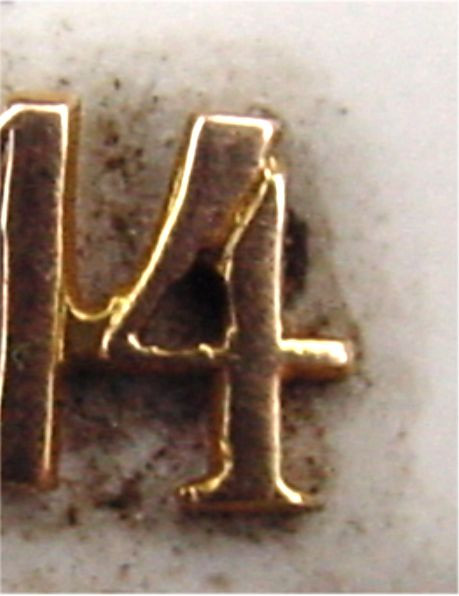 For Sax-Coburg-Gotha the following awards were recorded*(1914-18):
| | |
| --- | --- |
| Grand Cross | 2 |
| Commander 1st Class | 3 |
| Commander 2nd Class | 24 |
| Knight 1st Class | 45 |
| Knight 2nd Class | 71 |
| Merit Cross | 22 |
The year date for home front war merit was awarded in a different fashion in Saxe-Coburg-Gotha. Not just the 1914 was added to the top cross arm, but also the actual year date of the year of the award was added to the lower cross arm as shown in the picture below. Nimmergut' opus magnum records only six total awards of the 1914 / 1916 combination.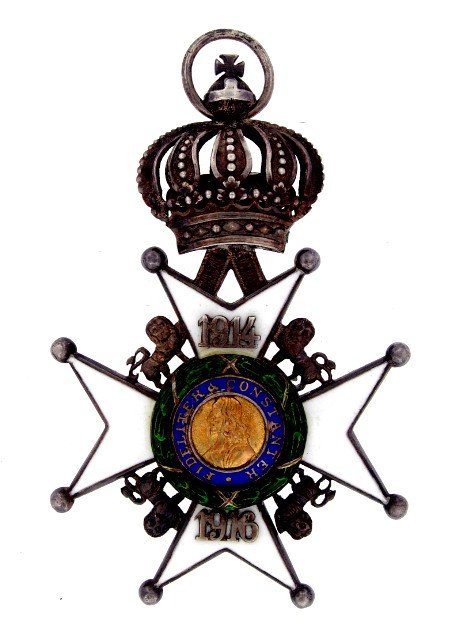 *Max Hans, "Die Orden und Ehrenzeichen von Sachsen-coburg-Salfeld und Sachsen-Coburg-Gotha 1689-1935", Eigenverlag 1986
© A. Schulze Ising, IX/01